Veterinary Anesthesia Service

Reviews
We are thankful that you have chosen us to provide veterinary anesthesia services for your pet or for your practice. We take tremendous pride in the service we provide to the pets, owners, and veterinary practices in our community. We would love to hear how you feel about us! Please follow the links below.
We
love

our clients and patients!
We're happy that you've decided to join the PEAK Veterinary Anesthesia Services family. Your kind words and feedback help us continue to provide over-the-top service to you, your pets, your patients, and your practice. If you enjoyed working with us, please use the buttons below to leave us a five-star review.
My mind is always put at ease when I know that we have PEAK support for anesthesia. Being ER, we do not have "routine" cases, nor do we have the added peace of mind for adequate prep of the patient (fasting, cardiac work-up for at-risk patients, etc.). Knowing that we have the knowledge of the PEAK anesthetists for our clients and patients keeps the added stress as low as possible in emergency surgery situations. For me, there is no going back in regards to using an anesthesia specialist.
ALLYSON S., CVT
I have been fortunate enough to work with PEAK Veterinary Anesthesia Services both at the local emergency clinic and at my daytime clinic. Having Kim or Josh on your team working for your patient is invaluable — whether it is anesthesia for a life-saving procedure or a dental procedure on a patient with comorbidities. Thank you PEAK for everything you guys do!!!!
LAUREN M., DVM
Kim and Josh are exceptional anesthetists who always prioritize patient care above all else. They are truly skilled in their craft and have the knowledge and competency to handle any anesthetic case.
ERICA V., CVT
For the past two years, I have been meeting with Kim for various reasons. I always walk away feeling like we accomplished our goals, supported each other in future visions, and are a part of an expanding, innovative approach to team development, patient care, and client services. Thank you, Kim, for being a colleague willing to take calculated risks and step into uncharted waters within the field of veterinary technology. Wishing PEAK VAS continued success.
REBECCA R.
PEAK has been great to work with! Reliable, high level of knowledge and skill! I only trust PEAK to perform anesthesia on my own pets.
MELISSA M., CVT
I think Peak VAS is one of the best things to happen to the CS veterinary community in a long time. We are all so very lucky to have Kim Spelts provide anesthesia services for our patients. Thanks, Kim!
CHRISTINE C.
Kristen has visited our animal hospitals and provided CE training to our doctors and medical team. She is an extremely knowledgeable and engaging speaker. Our medical team enjoyed learning anesthetic protocols, nerve blocks and pain management. She is an amazing teacher and has excellent knowledge to engage and mentor our entire team. We always welcome her into our practices for ongoing training when she is in the area.
MICHELLE VITULLI, DVM
Caring Hands Animal Hospitals, Northern Virginia
Kristen is a highly skilled anesthesia technician and a very engaging and effective speaker. I'd wholeheartedly recommend her in any clinic situation.
NANCY SHAFFRAN CVT, VTS
ECC - Retired
Kristen is a motivated, forward-thinking, intelligent hands-on teacher with a lot of knowledge in her field. Her broad-minded approach, her exceptional protocol flow, skills, ingenuity and comprehension of everyday challenges that our doctors and LVT's face make working with her a dream. She is always capable of adapting to any work environment she is put into and manages to inspire and motivate anyone who spend even a few hours with her!
AZADEH CHEGINI, SENIOR TERRITORY BUSINESS MANAGER
Zoetis, Northern Virginia
I have been working with Kristen for years; in the clinic, in a shelter setting, as a lab coordinator, as an instructor and as colleagues that I depend on for the most up-to-date anesthesia and pain management information. She thrives in each of these roles and uses a diplomatic and compassionate approach to make sure that everyone is comfortable, and that each patient receives the best care possible.
SARA COLOPY, DVM, PHD, DACVS-SA
University of Wisconsin, School of Veterinary Medicine, Madison, Wisconsin
I brought Kristen to three of my newer practices to instruct on anesthesia/pain management and monitor surgeries. These topics tend to be touchy subjects with our customers for many reasons. Kristen's down-to-earth and down-right funny approach, brought my doctors and technicians into the 21st century with their surgeries. She truly was a celebrity to them, mobbed with dozens of questions, and making her recommendations which were so incredibly appreciated by all involved. Selfishly, my customers had me to thank and as a result reaffirmed our relationship beyond anesthesia.
FRANK CURCIO, STRATEGIC ACCOUNT MANAGER
Zoetis, DC/Baltimore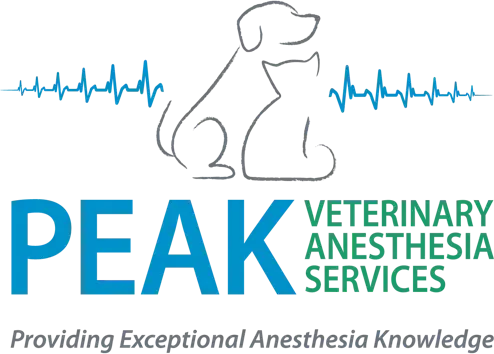 Ready to
connect?
We look forward to seeing how we can help you! Please click the Get Started button below to request information about our available services.
GET STARTED
We proudly serve the veterinary professionals, pet owners, and pets of Colorado, Wisconsin, and beyond.
We are your pre-eminent source for advanced veterinary anesthesia and analgesia services. We look forward to hearing from you!