Our

PEAK

Team
We are thrilled to introduce you to the PEAK Veterinary Anesthesia team of consultants and advisors! Our group includes veterinary professionals with decades of experience in anesthesia, pain management, surgery, emergency, and general veterinary medicine.
SCHEDULE SERVICES
Get To Know the
PEAK Team
Kim Spelts, BS, CVT, VTS (Anesthesia/Analgesia)
Founder and CEO
Kim Spelts founded PEAK Veterinary Anesthesia Services in 2013, and she is excited to Provide Exceptional Anesthesia Knowledge and skills with veterinary professionals around the world. ​
Kim has a strong background in science, which led to her passion in veterinary anesthesia. She earned a B.S. in Aerospace Engineering Sciences and spent time in the corporate world working for a NASA subcontractor and then for a software development company. She then went back to school and earned her A.A.S. in Veterinary Technology and achieved Certified Veterinary Technician status. ​
Initially, Kim worked in emergency veterinary medicine but then found her calling in veterinary anesthesia and teaching when she joined the Anesthesia Department at Colorado State University's Veterinary Teaching Hospital. In 2004, she completed a rigorous application and testing process to become a Veterinary Technician Specialist in Anesthesia. In 2005 she left CSU and was instrumental in launching the rehabilitation and anesthesia components of a Colorado Springs specialty practice. Kim has lectured at many local and national conferences to technicians and veterinarians alike to further their knowledge of anesthesia and pain management. She strives to advance anesthesia standards of care through advanced training and case management. ​
Kim was featured on the cover and provided an interview for the December 2008 issue of Veterinary Technician magazine. She is a past recipient of the Western Veterinary Conference Veterinary Technician Continuing Educator of the Year award. Kim was also honored to be the only veterinary technician on a panel of experts who developed the initial version of AAHA's Anesthesia Guidelines for Dogs and Cats. Kim is a contributing author to Anesthesia for Veterinary Technicians, Pain Management for Veterinary Technicians and Nurses, and Anesthesia, Analgesia, & Pain Management for Veterinary Technicians. She has served as both President-Elect and President of the Academy of Veterinary Technicians in Anesthesia and Analgesia.
Joshua Madrid, CVT, RVT, VCC, CVBL
Josh Madrid joined the PEAK veterinary anesthesia service in 2019 on a part-time basis and joined the team full-time in January of 2021.
Josh has always had an interest in science, which in turn led to a passion for veterinary medicine. He initially loved the art of cooking and pursued the culinary arts, and he still harbors a fondness for all things grilled and smoked. Josh loved animals since he was very young. Influenced by a coworker and previous CVT, he attended and graduated from Bel-Rea Institute of Animal Technology in 2006, earning his A.A.S. in Veterinary Technology. Josh earned his Certified Veterinary Technician status in 2007.
Josh has a special interest in anesthesia and pain management. Since becoming a CVT, Josh has worked mostly as an anesthesia and surgical technician in general practice, specialty, and emergency practices, never straying far from an anesthesia machine. He is a member of the International Veterinary Academy of Pain Management and is a botanical and homeopathic medicine advisor; Josh is also a Certified Veterinary Cannabis Counselor. He is currently working towards becoming a Veterinary Technician Specialist in Anesthesia and Analgesia, and he is furthering his knowledge in veterinary business leadership and feline practice.
Kristen Cooley, BA, CVT, VTS (Anesthesia/Analgesia), VCC
Kristen Cooley is a Veterinary Technician Specialist in Anesthesia and Analgesia as well as a certified Veterinary Cannabis Counselor. She spent over 15 years at the University of Wisconsin School of Veterinary Medicine where she honed her passion and skill for anesthesia and pain management through managing routine and critical anesthetic cases and teaching in the DVM curriculum. ​
Currently, Kristen is the founder and CEO of the Wisconsin-based anesthesia consulting business, Veterinary Anesthesia Support and Training (VAST), where she helps clinics improve their practice of anesthesia and pain management through expert instruction and in-clinic training. Kristen also spends time in Colorado Springs providing relief anesthesia services for PEAK. ​
Her skills reach far and wide and include anesthetizing production animals (cattle and chickens most frequently) as well as shelter pets and providing expert care for street dogs and pets in under-developed countries like Ecuador and Peru. ​
Kristen is passionate about pain management and has spent many years studying pain in animals. She is an expert at picking up on the subtle signs of pain in animals and has a wealth of knowledge to share regarding the subject. She recently signed on as a consultant for the company BioTraceIT which is responsible for the ground-breaking pain detecting technology of PainTrace. ​
Kristen is a published editor, author, and illustrator of anesthesia-related textbooks as well as an internationally recognized and frequently sought-after speaker and award-winning instructor. She lives in Madison, Wisconsin with her twins and a houseful of misfit pets.
LEARN MORE ABOUT VAST
Kate Lafferty, BFA, RLAT, CVT, VTS (Anesthesia/Analgesia)
Kate Lafferty graduated from DePaul University in Chicago, IL with her BFA in Theatre. She realized she had missed the mark in career choices and returned to school to graduate with her degree in Veterinary Technology. She went on to earn her Veterinary Technician Specialty in Anesthesia and Analgesia and her registered lab animal technician certification.
Kate has worked at the University of Wisconsin-Madison since 2005. She was a senior anesthesia nurse in the Anesthesia and Pain Management Department at the school of veterinary medicine until 2016. She moved to a position of head veterinary nurse in the anesthesia and surgery department at the University of Wisconsin National Primate Research Center. After nearly 5 years working with primarily rhesus macaques and marmosets, in 2021 she returned to the anesthesia department at the school of veterinary medicine.
Kate loves all aspects of teaching and is extremely involved in the education of the veterinary community. She has written numerous articles and book chapters and has presented extensively at national and international continuing education conferences.
Kate has anesthetized everything from a 2 day old calf, to a 4 week old kitten, to a 60 year old tortoise, not to mention a veritable menagerie of other species. Her passion is all things related to the anesthetic care of exotic animals.
LEARN MORE ABOUT VAST
Jessica Villareal, CVT
Jessica is a Certified Veterinary Technician and a Colorado native. She graduated from Bel-Rea Institute of Animal Technology in 2007 with an AAS in Veterinary Technology.
Jessica's career has spanned both private and corporate specialty practices, with extensive time spent in neurology and surgery services in Colorado, Florida, Pennsylvania, and New Jersey.
Jessica enjoys teaching and training veterinary professionals at all levels in both didactic and hands-on settings. She has spent time as an adjunct instructor for a Veterinary Technician program in Florida, and she has trained future veterinarians during international volunteer work as well as in traditional academia at the University of Pennsylvania.
Anesthesia has always been an integral part of Jessica's career path. She has a strong interest in respiratory physiology and local regional anesthesia and analgesia techniques. She is in the process of applying for her VTS in Anesthesia & Analgesia, and she continues to train and support future generations of veterinary professionals.
LEARN MORE ABOUT VAST
April Bays, CVT, VTS (Emergency & Critical Care), VCC
April became a Certified Veterinary Technician in 2007 while discovering her love for emergency and critical care medicine. Having found her passion, April pursued her Veterinary Technician Specialty and earned her VTS in Emergency and Critical Care in 2013.
She ultimately became the head technician at her practice, where the massive challenge of meeting the needs of staff, as they meet the needs of the patients, came into focus. April believes that technician education and training have been overlooked while the profession has grown exponentially.
In her leadership role, April recognized the dire need for putting knowledge into action and shifting the paradigm from accepting "the way we've always done things" to validating by empowering the powerhouse of the clinic: veterinary technicians. Progress demanded a structured training program, and after many years she developed the Veterinary Technician and Assistant Clinical Development Program.
The Program is used in general, specialty, and emergency hospitals throughout the country to help set expectations and guidelines for personal and professional growth. The manual serves as a leveled training system of skills and protocols for staff of all experience levels. The Program is completely customizable, allowing the hospital to shift training levels and protocols with the tides of veterinary medical advancement.
In 2020, April created Elevative Veterinary Training Solutions in order to focus full-time on technician development and training and to provide practical, hands-on guidance to practices that are implementing her Program. Learn more about April's service offerings here.
April has written for journals, blogs, and co-authored a chapter in the Veterinary Technician's Manual for Small Animal Emergency and Critical Care. She continues to lecture for conferences – including the prestigious International Veterinary Emergency and Critical Care Symposium – on emergency topics and the art of critical care and critical thinking. Her areas of interest include metabolic, endocrine, and respiratory emergencies. She also lectures on topics related to veterinary cannabis medicine and became a Veterinary Cannabis Counselor in 2021. Pain management is of particular interest to April, and she was the recipient of the 2022 IVAPM (International Veterinary Academy of Pain Management) Pain Management Advocacy Award.
When she's not eliminating pain, training veterinary professionals, or writing proceedings, you can find her supporting the many local breweries in Oregon, backpacking, and getting lost in the wilderness. Literally.
Bonnie Wright, DVM, DACVAA
Anesthesia Advisor
Dr. Wright was born and raised in Albuquerque, New Mexico. She accomplished her DVM at Colorado State University and a residency in Anesthesia and Critical Patient Care at The University of California, Davis. She has earned certificates in Medical Acupuncture, as a Veterinary Pain Practitioner, and as a Canine Rehabilitation Practitioner. She works and teaches in the areas of anesthesia, pain medicine, medical acupuncture, and rehabilitation.
Two adult sons, a horse, and several dogs keep Dr. Wright busy. She enjoys: riding (horses, bicycles, motorcycles), skiing (alpine, telemark), and hiking in the beautiful Colorado Mountains.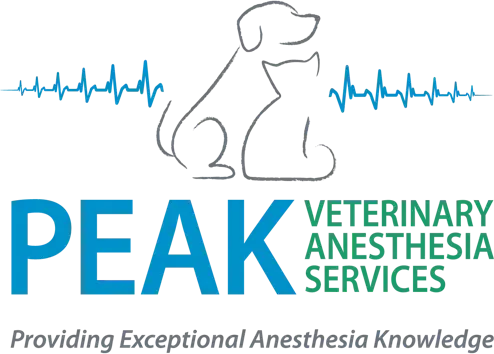 Ready to
connect?
We look forward to seeing how we can help you! Please click the Get Started button below to request information about our available services.
GET STARTED
We proudly serve the veterinary professionals, pet owners, and pets of Colorado, Wisconsin, and beyond.
We are your pre-eminent source for advanced veterinary anesthesia and analgesia services. We look forward to hearing from you!